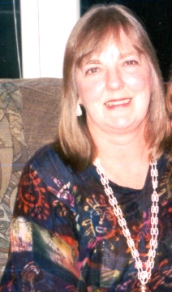 Cher Neufer
Founder of North Ohio NORML in 2001 (now Ohio NORML).
Current President of Ohio NORML and advisory board member for Ohio NORML sub-chapters.
Education: BS/Ed - Business & Office Education; MS/Ed - Secondary Education Guidance & Counseling. Career: Teacher (1971 - 1976); Senior programmer/analyst for IBM AS400 systems through 2009. Currently retired.
Active Libertarian, involved in prison reform, and other drug reform organizations.
Stephanie McKinney is a single mother of two, and a full time student majoring in chemical dependency. She has seen the benefits of medical cannabis first hand. She is an advocate and activist. She visits and talks with patients, at their request, about their use or desired use of medical cannabis.
She believes that the choice should be made between a patient and their physicians. The matter shouldn't be left up to politicians who may never experience the pain and grief of chronic and terminal medical conditions. She tells everyone she knows, "Everyone knows someone who would benefit. Unfortunately no matter where we look illness is all around us, whether it be cancer, a rheumatic condition, or another chronic illness. Everyone knows someone."
She is currently serving on the OATA committee as the State Field Operations Director.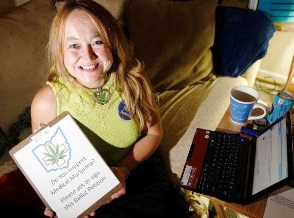 Tonya Davis This Ohio Activist and medical cannabis patient has worked tirelessly for almost a decade to educate people about the benefits of marijuana and the destruction caused by the War on Drugs. Tonya Davis is the current President of Miami Valley NORML. She is a Leader in the NORML Women's Alliance and serves on their steering committee for the state of Ohio and the Mid West . Davis is also the President of Ohio Patient Network and the Medical Marijuana Director with Ohio NORML, and the state Director with the American Alliance For Medical Cannabis, or AAMC.